LighthouseChannel: Development A Channel of Innovation and Productivity
Whatever the purpose, target audience, design concerns, technical considerations, from a simple profile website to a complex database extensive e-commerce system with an administration system, LighthouseChannel gives you the right solution, at the right place, and at the right time.
Our website development offerings cover the following: custom web application, flash-driven web applications, PHP-based applications, e-Commerce, content management systems, and others as applicable.
Our mission and commitment to design not limited to the following:
Why reinvent the wheel when there are open source CMS systems already made available on the net that are effective? Taking advantage and keeping abreast of the open source and available web trends and technologies, we, at LighthouseChannel, develops websites from small, medium-scale websites to complete online application or web portal. With consideration to different clients with diversified demands and need for identity and uniqueness, we do not just make use of the existing, we develop and improve them.
Though there are several web based content management systems(CMS) available that exist both in Open Source and proprietary domains, we make use of the top of the line content management systems (CMS), and these are any of the following:
Wordpress
Joomla
Drupal
OSCommerce
ZenCart
CRELoaded
Magento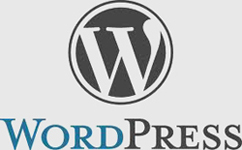 As part of our quality policy, we see to it that every site we develop conforms to the w3c guidelines and web standards.
Programming
Not all people are born to think the same way, and so, not all websites are built to be just the same with each other. With the vast improvement in technologies, and the demand for the web constantly increasing, not all "in" for the present time will still be "in" and effective in the future. Most of the existing applications and popular content management systems all seemed to be impossible until they are invented and their significance finally realized.
At LighthouseChannel, we do not just care the present time; we also care for the future. We may not be able to think the way successful visionaries do, but we strive to do it by thinking along with our clients and by bringing in our heart, expertise and experience to the custom built application by which most client would want it done.
In custom-built web application, all the system specifications and requirements come from the client and the outcome of it is decided by how the client would want it to be. The only drawback for this is that it is generally more expensive than standard applications, thus, requiring future maintenance cost considerations.
Back to top